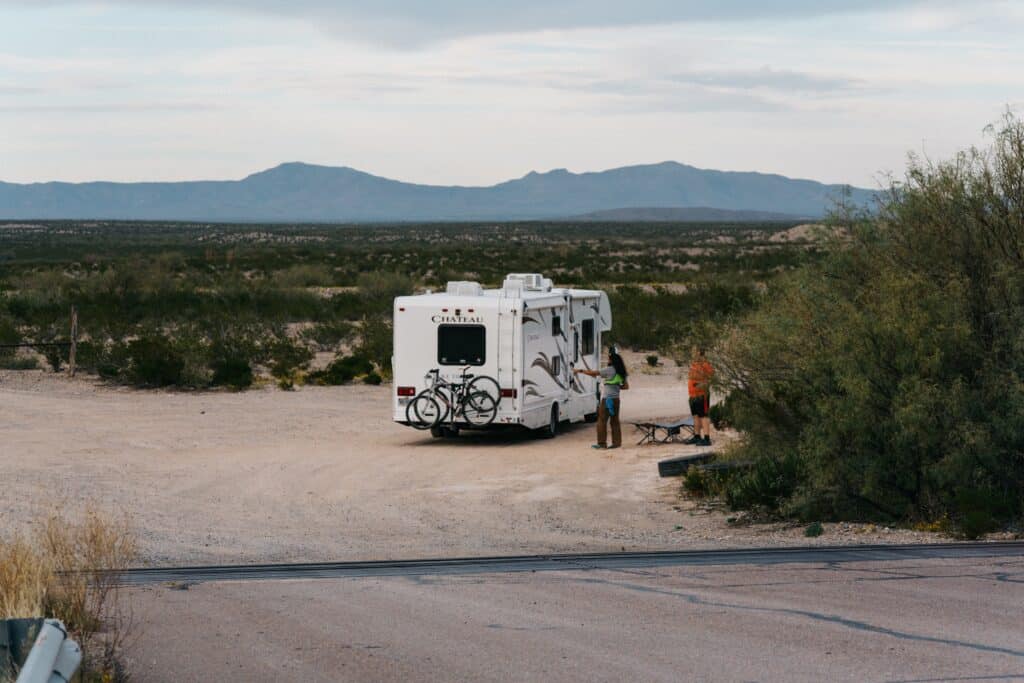 Step 2 of purchasing an RV is getting RV insurance.  In this article we will help with some of the common questions receive about trailer insurance.
Whether you're planning a family vacation or a weekend road trip, you want to have peace of mind. That is why insurance is a must. Before considering purchasing an RV, make sure you look at insurance options. Some people are surprised how expensive RV insurance is compared to a car. Adding an RV to your existing car insurance policy may be an option but for better financial protection consider RV specific insurance.
What does basic RV insurance cover?
Basic motorhome insurance policies may include slightly different coverage types depending on what insurer you go with, but our team will make sure you know exactly what is covered on your policy.
You can expect the following to be required in your quote…
Collision and comprehensive coverage:
 Just like car insurance, collision coverage helps pay for repairs to your RV if you cause a crash or you run into a tree or street sign.
Comprehensive covers a variety of things such as theft of your RV, vandalism, animal collision, falling objects and more. Just like your car insurance, collision and comprehensive coverage will come with a deductible which one of our agents will go over with you.
Uninsured/underinsured motorist coverage: 
This will cover you if you and your passengers injury treatment if you are hit by a driver who doesn't have insurance but not enough to cover your bills.
Liability insurance:
 To legally operate your RV, you will need at least the same amount of liability coverage that your state requires for car insurance. One of our agents will inform you of your state requirements. If you cause a crash, liability insurance covers those injured and the property damage costs.
Medical payment coverage: If you crash your RV, this coverage pays for injury treatment for you and your passengers, no matter who is at fault.
What are other Camper Insurance options?
Other camper insurance options can not be added through your car insurance policy. If are looking to add additional coverage, ask your agent about recreational vehicle insurance.
Full replacement cost:
 If you choose this for your recreational vehicles insurance, if your RV is stolen or totaled, you will get back what you paid for the RV.
Vacation liability coverage:
 When your RV is at a campsite or in a park, it is considered a temporary vacation residence.
Personal property and attachments coverage: 
RV's are loaded with items and attachments that a traditional auto policy will not won't cover, such as camping supplies, furniture, cooking appliances, awning and much more. If any of it is stolen or damaged you need separate insurance for a travel trailer to repair or replace it.
Roadside assistance:
Camper insurance can provide coverage for towing and servicing RV's.
Travel expenses coverage:
 If you are in an accident or your RV breaks down, this coverage will help pay for lodging and transportation while the vehicle is fixed. There are some restrictions on this depending on your insurer and our agent will be sure to inform ahead of time.
Full-time RV coverage:
If your RV is your primary residence, you need this type of insurance. This can provide high-limit personal liability insurance similar to what you would find in a home insurance policy, medical payments for injured visitors and coverage for belongings to keep in storage while you are on the road. There are many different options for you if you are using your RV as a full time residence and our agents will make sure you have the best coverage at the most affordable coverage.
What is not included Insurance for RV?
Depending on the insurer you choose, your trailer, campers and other non-motorized units might not fall under RV insurance. They would need their own policies, which we will explain to you in greater detail.
We have found that most RV insurance carriers in the US will not cover you in Mexico. So if you are planning to head south of the border, make sure to give us a call so we can connect you with an insurance carrier in Mexico. Typically you are covered in Canada but make sure to double check with us prior to traveling north of the border.
If your RV is your primary residence, RV insurance is a must. If you use your RV sporadically for vacations and road trips, you will need at the very least liability insurance. If you have an RV loan, your lender most likely will require insurance.
Many people ask for a guesstimate of what RV insurance will cost. However, RV's are hard to estimate given all the ways you can customize the insurance options. Contact us today and we will explain the ins and outs of RV insurance in further detail and find you the best insurance options for your unique situation. We will ensure that you have the best coverage at the best price.
Did you enjoy this blog? Check out our other blogs related to the insurance industry.