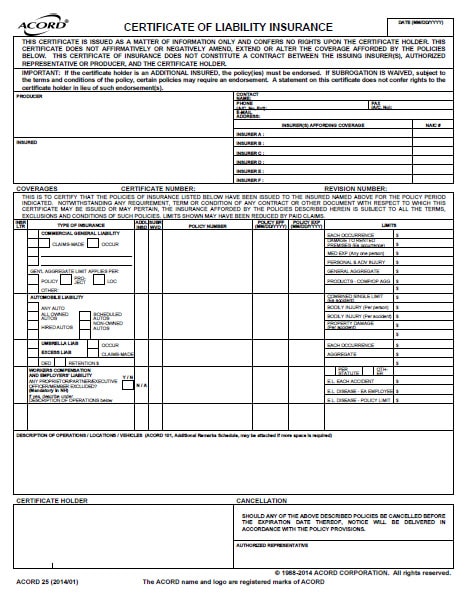 Don't confuse additional insured and loss payees because both can be added to your business insurance policy, but they are not the same thing, and you should understand the difference.
What are additional insureds
First, an additional insured is a person or a business that is exposed to liability in its business relationship with you. To reduce that risk, that third party asks you to name it as an additional insured on your insurance policy declarations page. That is complicated, so let's use an example. First, imagine that you own the building which your company does business. Next, you hire a cleaning company to clean your premises. If a visitor is hurt after tripping on some equipment left in a hallway, the cleaning company will be sued. Next, to protect itself, the cleaning company asks you to list it as an insured on your general liability insurance.
Meanwhile, you can also be the additional insured. For example, you may own the cleaning company. In this case, you would want to think about asking for additional status any time your own business's legal liability increases.
Loss Payees vs Additional Insured
Next, as a loss payee, on the other hand, is a person or business that has first rights to insurance payments. For example, this would happen after a property loss. That may sound complicated, so let's use another example. Next, say you're a plumber, and you take out a loan to purchase a truck. Meanwhile, the bank requires you to use the truck as collateral against the loan. If you stop making payments, the bank can repossess the truck. Now, what happens if you damage the truck in an accident. Then you file a claim with your auto insurance company. In theory, you could stop making loan payments, refuse to repair the vehicle and keep the insurance money.
How Claims and Banks change the additional insured and loss payee dynamic
The bank would be out of luck (and money). So the bank asks you to name it as a loss payee on the declarations page of your auto insurance policy. Next, you file a damage claim and your auto insurance company must notify the bank. Any check issued to pay for repairs must be made out to you and the bank. Finally, you and the bank are protected. Know that it is not possible to add a loss payee or an additional insured to every small business insurance policy. We can help you determine whether someone's request to be added as an additional insured or loss payee is appropriate.
How much does an Additional Insured cost?
Adding an additional insured increases your premium, but it will be a relatively nominal charge compared to the cost of the policy itself. And adding a loss payee typically will not increase your premium because it creates no additional risk. We'd be happy to review your business insurance needs and determine if you are adequately protected.