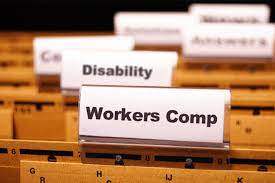 A workers comp audit is a review of your records to make sure that you have paid the right amount for workers' comp insurance. The auditor can do this by mail, phone, or in-person.
If you are selected for an audit, it will usually be during the months after your current policy renews. You might get a letter or phone call saying that you are being audited.
Workers Compensation Audit
Your workers' comp insurance company will give you a form to show what they want records for an audit. Save these records together so you know exactly where they are and can find them quickly.
The other records that will be requested during an audit include: proof of your business registration, proof of workers' compensation coverage on each employee, payroll records (including gross pay), accident reports (and copies), forms submitted by employees filing injury claims (and copies), medical bills paid by the insurer or employer, and any other documents that might support or refute worker's comp claims.
The person who reviews these materials will calculate how much workers' compensation is owed. They will use the information from the wage report and payroll.
Workers Compensation Premium Audit
If you disagree with the amount that they say you owe, then you can provide extra documents to prove differently. If your records are not clear enough, then an audit may be done. This will cost money for the auditor who comes to your business site.
When an audit is finalized and complete, the auditor notifies both you and your workers' comp insurance company of its findings. If anything is wrong with what was paid to you or what should have been paid, the auditor will tell both parties how much money is owed. The insurer then sends a bill for payment along with a copy of the audit, and you must make your payment within 30 days.
You will have to pay money to the insurance company every year. If the auditor finds that you paid too much, then they will give you some of your money back. The person who audits your account can be someone from an insurance company or someone who calls on the phone. Usually state law says that only certain people can do this.
– The director of a state division of workers' comp or his or her designated representative
– A third party chosen by agreement between both parties
Workers Comp Audit Tips
If you are about to have an audit, it's a good idea to read over your policy and call your workers' compensation insurer. You can also check with your state insurance department or consult an attorney who specializes in this area to learn what records you should be keeping during the year relative to workers' comp coverage for your business.
Why hire a workers' comp audit service? Professional audits give you the chance to find errors and make corrections. You also know that your records are accurate when someone comes to check on them.
An audit is when you check to see if employees are meeting your states requirements. You can also use an audit to prove that the employer is following the laws. An audit can protect you from fines or penalties if they find any problems or discrepancies.
Workers' compensation audits should be easy to do once you get the right documents and training. You will need to ask your insurance company for help if you are not sure how to handle the audit. It's best to get an attorney who knows workers' comp laws before starting your audit. This way you don't break any rules.
Professional Insurance Strategies helps companies with the payroll of their employees. They make sure that if someone is working for you, their salary is listed on your company's payroll. If it wasn't, then you might not be paying enough or not at all. You need to do an audit of your previous years too. That way, you know how much money you should be paying each year and can make sure to pay it on time.
Workers Compensation Audit Subcontractors
Underwriting workers' comp insurance policies is based on many factors. The state requires that you provide sufficient information to qualify for a policy and show that your company complies with regulations about work conditions. If there are any problems, carriers could deny future applications or cancel existing policies. They may also charge penalties against employers who do not tell them of changes in work status (such as adding employees) within the timeframes required by law.
You need to do audits of your company to prevent this from happening. Then you can fix the problems before they affect your ability to buy workers' comp insurance at a good price.
Professional Insurance Strategies works with companies and people who need to get their work comp audits done. We also help them set the price of their insurance premiums. We can analyze your company's claims history and loss data, which tells you exactly what you need to pay for workers' comp coverage based upon your business type and size.
For more information about workers' comp audits or for help with securing affordable workers compensation insurance , contact Professional Insurance Strategies www.proinsgroup.com today at (623) 463-9000 or email us at ghanson@proinsgroup.com .