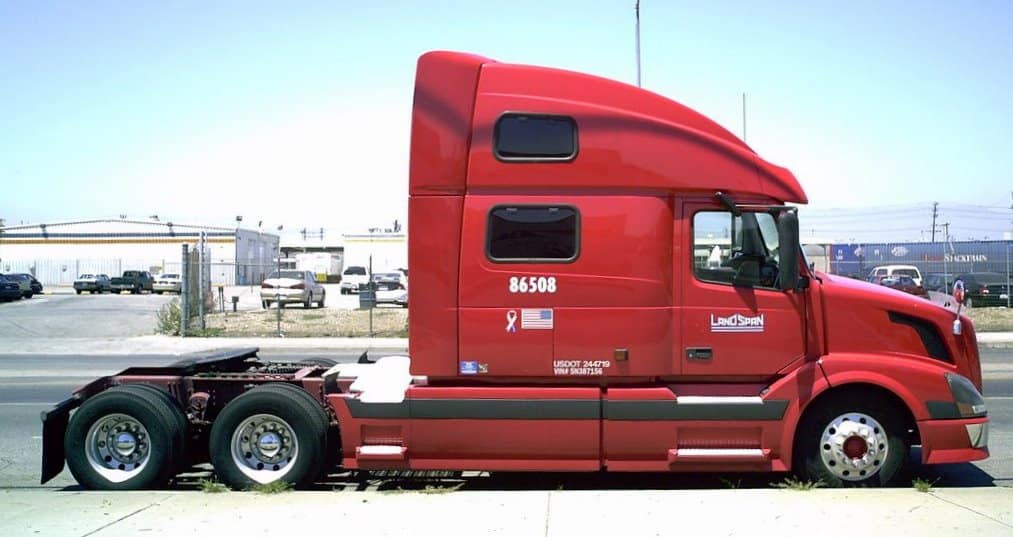 Owners of large trucks can buy $500,000 worth of nontrucking liability insurance protection. This is because most big trucking companies buy $2 million in trucking liability insurance coverage. Many owner operators find that they need more than the $2 million worth of liability insurance coverage. This is when their tractor is used for personal and non-economic purposes such as towing their car to a show or getting groceries.
Congress created Bobtail Liability Insurance. It is just for people who have a tractor that pulls a trailer with something on it. It provides some protection when there are accidents.
Under federal Bobtail Liability rules, you can buy insurance coverage only for the truck when it's used for personal reasons. If you're towing a car or if the truck is being used by a company, this insurance will not apply.
Do I need non-trucking liability insurance
Some insurance is not for towing a loaded trailer. It also does not apply if you use your tractor for work. But if you use the truck to drive someone else or make money, this insurance will not apply either.
If something happens while the truck is being used for a commercial purpose, your primary commercial liability coverage will provide coverage for any claims made against you. Your insurance only counts if it doesn't have anything to do with trucks.
For that reason, most owner operators do not buy Bobtail Liability Insurance. The exception is when they are getting nontrucking liability insurance from companies that specifically require it.
What is Bobtail Liability Insurance?
1. The vehicle must be insured by Bobtail Liability only when the operator is performing personal and non-economic tasks
2. The vehicle has fewer than three axles
3. A non-trucking business exclusion must be included in any Bobtail policy
4. An endorsement must be attached to a Bobtail policy that requires you to disclose non-trucking activities
5. You must know when the truck is being used for non-trucking purposes and "flag" these trips in your Electronic Logging Device, also known as an ELD, if you're using one
6. All of this—the specific requirements and the dangerous holes in Bobtail Insurance itself—must be disclosed to buyers in writing by carriers offering this coverage .
If you have insurance from a company required by your lease, then you don't need Bobtail Insurance. For everyone else, Bobtail Liability Insurance is optional. It does not really provide any protection. This is because it only pays out accidents that happen when the truck is being used for commercial purposes.
What are some trucking insurance exclusions?
The Non-Trucking Business Exclusion means that if you are not using your car in a business, then it is not covered by this policy. If you use the car for something other than business purposes, this exclusion shuts down coverage eligibility immediately. It also protects your carrier against claims made against them for something done while the car was being used for non-trucking purposes.
You need to get a form that says that you are not allowed to do anything but trucking. Then, when you have an accident, the company won't have to pay for anything else because it's in their policy. This is a problem because all insurance companies are required to have an exclusion for trucking. But if the customer has non-trucking coverage, they will not be covered. If the company does not offer a nontrucking endorsement in their policy, then you do not have to use the form if you are asked about any trucking activities.
If you are using an Electronic Logging Device, you will need to tell it when the truck is not being used for trucking purposes. This rule only applies if you are using Bobtail Insurance. Commercial liability does not have this requirement.
All of this—the requirements for Bobtail Insurance and its dangerous holes—must be explained to people who buy it. If you do not tell them this information, then they cannot use the law that says that their house is not insured for anything if they are in a business other than trucking.
Don't buy nontrucking liability insurance if you don't have to. It is not required under FMCSA regulation. Make sure carrier discloses specific information about non-trucking business exclusion including all requirements and holes in the coverage so you can make an informed decision.
Final thoughts on non trucking liability insurance
If a company offers insurance that does not cover when you are not using your truck to transport things, then this is a sign that they are trying to avoid paying out when something happens while you are not using your truck. There are a few circumstances where carriers don't need to endorse a policy for non-trucking customers. But it is hard to see how the non-trucking business coverage would be appropriate for anyone who also needs non trucking liability insurance.
Buy Bobtail Liability Insurance only if you need it and flag all non-trucking trips in your Electronic Logging Device, also known as an ELD, if you're using one.
If a company offers insurance that covers things other than trucking, be careful. This is usually because they are trying to avoid having to provide an endorsement on their policy for non-trucking businesses. The only time this might not happen is if the circumstances are very narrow.
Check out our other blogs: